The Snowjobs Podcast has rocketed to the top 5% of all podcasts since their launch in January. We have been a fan of the pod since the early days, and are excited for this collaboration with Steve and Jeremy. 
In the episode release June 8, 2023, Frost Solutions is featured alongside our customer Sean Carrington of Carrington Lawn & Landscape in Wisconsin. Host Steve Vilardi asks all the hot questions about our units, including: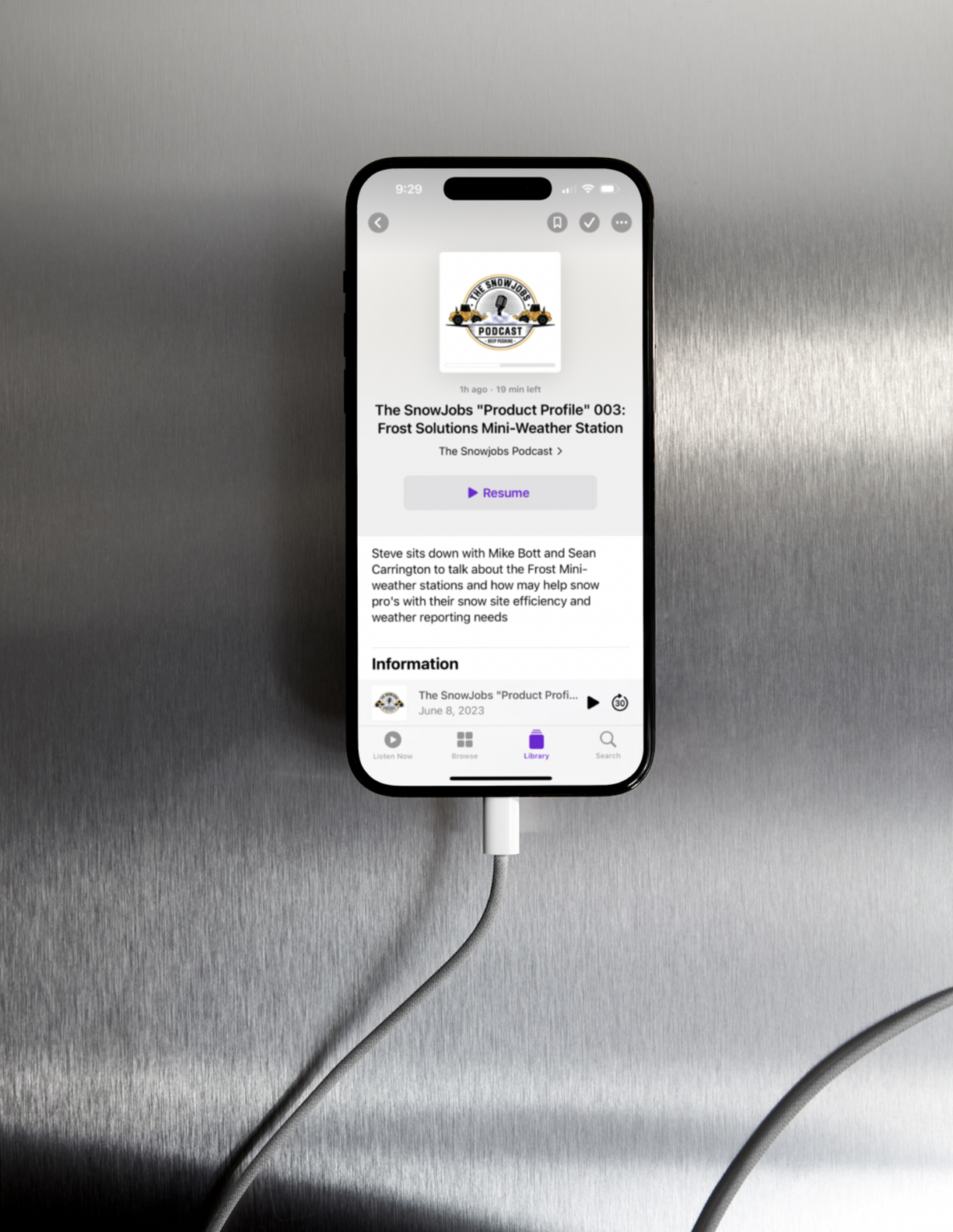 How accurate are the forecasts, really?
Are these just huge snow removal companies or can smaller operations benefit?
How do we justify the cost?
What product developments are next for Frost?
Thank you to Steve and the Snowjobs team for having us, and to Sean Carrington for the kind words!
You can listen to the episode on your favorite podcast app. Here is the link to download.