We did make a slight adjustment to improve load times which will require you to select your units after logging in temporarily. We are working on this and will update to load automatically as soon as possible.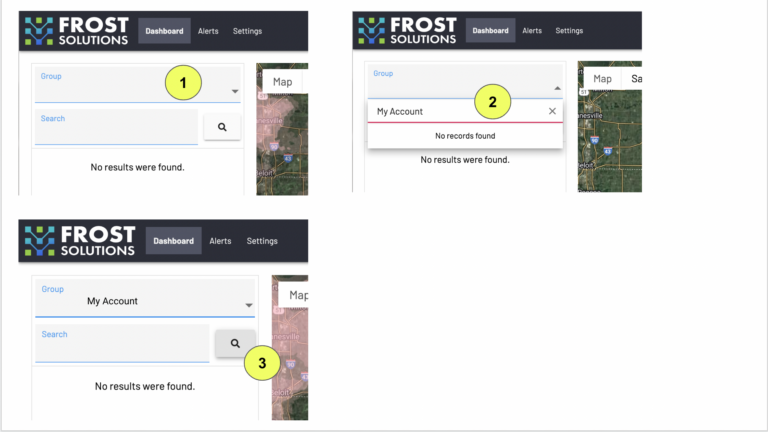 Recommended Mounting Height: 12-20 feet
Assembly and Installation Video
Forecasts + Road Conditions
Adding Users + Renaming Locations (Admins Only)
Changing a Location Name:

Click Settings > Locations and click the 3 dots next to the unit name.

Adding Users: 

Admins can add users by going to Settings > Users > Add User. For access to shared data in other groups, please submit a request using the form below.
Image Frequency + Requests
Photo Frequency: 

We save photos every 4 minutes and download them to your dashboard every 8 hours by default. You can request a photo on-demand any time.
Storm Mode: 

When started, downloads photos to your dashboard automatically every 20 minutes for 12 hours.
Setting Up Alerts (Admins Only)
Upcoming Maintenance + Feature Releases
Just added:  Automatic storm mode will turn on 20 minute image downloads when we detect an incoming storm
Just added:  PDF Proof of Work reporting
Just added: Color code your map pins based on Alert criteria (i.e. turn the pins Red when that pavement temp drops below 32 degrees)
Not finding what you need? Submit a support request here.